Throughout the centuries and over all of the continents, few things have remained as universally appreciated as music seems to have been. Think about it. Have you ever met someone who didn't like any music at all? If those people exist, they're a rarity! Sure, we might have our own preferences and likes, but odds are that any person you meet finds enjoyment in some category of music, maybe in listening to it and playing it on an instrument or two.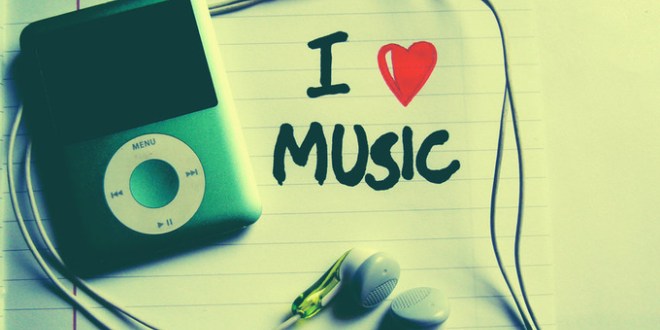 If music is so universal and loved, there's a good chance that you have one or a dozen music fans on your to-buy list for birthdays and holidays, so why not consider music-inspired gift options for the ones who love music a little more than the rest? You know—the ones who have a series of instruments that they know how to play, a couple thousand songs at their listening disposal, or a shoebox full of concert ticket stubs from their nights out? If you have a friend or family member who lives up to any of those qualifications, you might want to think about something on the upcoming list for the next gift-buying day that's coming up on your calendar!
Music lessons. Now, admittedly, this one doesn't apply for *every* music fan out there, but if you're dealing with a fan who wants to learn to play an instrument, music lessons would be good options! Maybe you have a child in your life who adores music or an adult who finally wants to accomplish that goal of learning to play bass. If so, do some browsing around their town to find someone or some company that teaches music, and schedule the first lesson for after the birthday or holiday. Giving the gift of music truly can be a beautiful thing, not to mention something that could follow that person throughout their life in a very positive way!
Chords poster. This is another option for the friend or family member who wants to learn to play a certain instrument. With one of these posters on their wall, that companion could have the advantage of peeking up from their instrument to jog their memory on how to make a certain chord or how to form a new one. By providing a music learner with one of these, you're giving them a very real advantage through a visual aid that they can keep near their practicing area. Since you can buy a poster that showcases chords for a guitar, a piano, and even a ukulele, you might find a perfect poster for your friend's preferred instrument!
Personalized musical instrument accessories. Once your friend or family member can play—or maybe while they're learning—you can provide them a wonderful gift opportunity by giving them something linked to their instrument that's personalized. For the guitar player, think about personalized guitar picks. For the drummer, how about personalized drumsticks? Personalized decal stickers can be applied to a number of instruments as well, or straps for a guitar or bass. These might be considered small gestures, but giving a person something to assist them with their musical pursuits that's tailor-made for them can be an appreciated present. At the very least, consider these as stocking stuffers next Christmas for your music-loving friend!
Concert Tickets. If you're a music fan, there's a good chance that you enjoy watching it played live, so what better option could there be for the music lover on your list than concert tickets to see their favorite band or singer? Of course, this one could be dependent on what concerts are going to be in the area around the time of the birthday or holiday, but it's still a great option! You and your friend could have a blast at a high-energy concert where you sing at the top of your lungs and create memories that you can reminisce about for decades to come, all because you chose to go with the concert ticket idea. This one also shows that you know the person well enough to pick a band or artist that they like, and that sentimentality is a layer of goodness on top of an already great gift!
Platinum/gold record displays. While few among us will ever earn a platinum record, there's no reason that we can't have a display of one to showcase someone else's accomplishment hanging on the wall! This particular gift is another that can be linked to a person's favorite artist or band from a number of varieties and genres. Nirvana, 2Pac, Kiss, John Mayer, Elvis Presley, Merle Haggard, and a host of other musical contributors have these displays with their likenesses on them, which means that it doesn't matter if your friend is a hard rock fan, country follower, or rap connoisseur. Regardless, there's a display like this out there that could fit in their home, waiting to bought, wrapped, and delivered!
Rare copies of music. This might be a particularly good idea if you know someone who's into older music—like records from decades ago. With that kind of time separation from release date to current date, there's enough space to lower the supply of products. This rarity can go further if you can find limited edition versions of records, tapes, or CDs, or even if you find something that's just a quirky twist to the general musical format. Elvis Presley, for instance, had a version of his Moody Blue record that was colored—blue, in case you hadn't guessed! If you buy an Elvis fan a copy of that blue record, that's a fairly impressive gift because it's an artist they love, and because the idea of a blue record is so out of the ordinary. Look for these limited edition and unusual prospects as you browse online and at local shops, and you might uncover a treasure that's as perfect for the music fan in your life as the blue version of Moody Blue could be for an Elvis fanatic!
Guitar picture frame. If you have a music lover on your list who also happens to like photography, this gift option could be perfect in that it embraces the shape of an instrument to potentially display everyday photos for your gift recipient. Not only is this a departure from the standard photo frame set-up, but it's a great opportunity to specifically showcase images of concerts you've been to or ones you've played at. In that regard, talk about a perfect option for a friend who's in a band! On this representation of a guitar, you could place photos of their live shows, albums, or studio/writing moments for a music-centered display that's personal enough to stand out as a great gift option. When dealing with a band friend, you can't necessarily go wrong with this one!
Random knickknacks. There are so many gift options available that are music-based that we'll sum up a number of them with this overall category! Record coasters, music note statues, instrument-shaped lamps, music boxes… The popularity of music truly has made the notion a theme in home décor that can extend over into gift-giving and holiday celebration. Don't hesitate to search the home shopping categories of local shops and online stores for musical items, and focus specifically on what your friend or family member would want. Maybe you know your friend loves wall decorations, so a painting that's music-based would work. Or maybe your friend likes a certain artist, and you found a clock inspired by that artist online. With the friend's preferences in mind, you can wade through the series of home décor prospects to find the perfect knickknack for a gift!
Decades and genres of music are represented through a variety of gift possibilities, and for the music lover in your life, the perfect gift could be out there! With these ideas for guidelines, dive into your shopping and find it!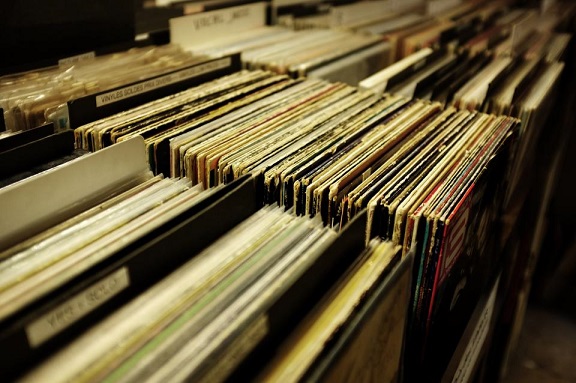 Disclosure: The links on this page are "Affiliate Links" and while these are shown at no costs to our viewers, they generate commissions for our website(s)